We suggest taking a look at this type of album. It looks like a real book because of the different and special bookbinding we use. The way the book is binding, allow us to put even 150 spreads! Be careful not to place any pictures in the center of the spread. If you do, this may destroy the final aesthetic of the spread.
Printing Papers
We use a 230gr double side offset paper for this type of book. We are sure that you will be amazed by this final result, considering the colors, contrast and texture.
Bookbinding
Books are printed in pages and are bound at the back of the album. The extra strong glue keeps the book in a great condition even under bad conditions.
Dimensions and Pages  
Stands up to 

150 spreads 

(300 pages).

Available in square 

30×30 cm and in horizontal 40×30 cm.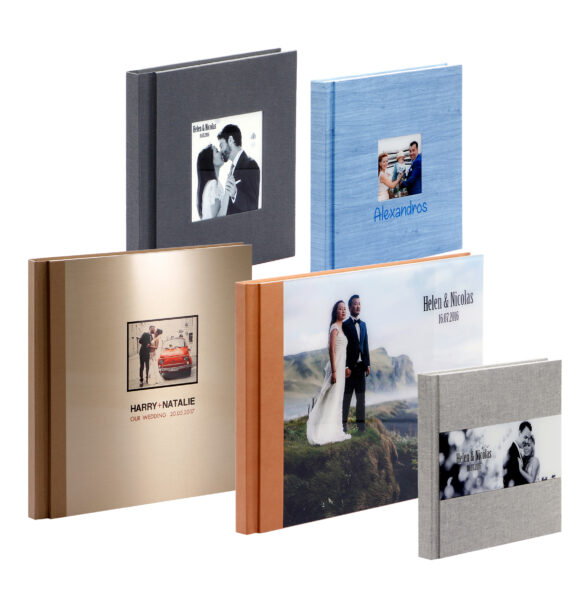 Covers
A precise preparation and attention in detail are what distinguishes a quality product. Among these elements, one of the most important is the investment, the cover of the digital album.
The right choice in color and material guarantees a harmonious combination and a balanced relationship between the cover and the inside of the pages. Apart from aesthetic considerations, the linings play a key role in the mechanical connection between the cover and the block. For this reason, we only use the best materials that have the specifications to fulfill this essential function.
The color palette on fabrics and leathers has an excellent range. Different textures and colors of materials will meet your every need. You choose what suits you best and we are ready to offer it to you.