See More
Digital Lay Flat Album
This kind of digital photo album is designed in spreads. Due to its format, you can put pictures even in the center of the spread. We will love how impossible is to destroy this kind of albums. This bookbinding is hard to break and the book will be a memory forever. 
10 Printable Luxurious Papers
IconNet's Digital Albums can be printed in 10 different luxurious papers with different textures and way of printing.
It is so important to select a suitable paper for the album you have designed. Each paper offers not similar tonality and color rendering.
You can choose between Photographic Paper (with 5 different textures: semi matte, glossy, silk, metallic και velvet), Offset Paper (with 3 different textures) and Fine Art Paper (with 2 different textures).
We guarantee that the final result will totally satisfy you regardless of the choice you will make.
Extra Fine Bookbinding
As it was referred before, it is really difficult to destroy iconNet's albums. This is the result of the qualitative bookbinding we use. We use hot melt glue, with no water ingredients. In that way, we avoid wrap. Even in bad weather conditions like humidity, albums can be restored with no extra care. If you need more details, do not hesitate to contact us.
Bookbinding with laminated paper or slim albums
IconNet is the only greek company in the field of professional photography that binds the books with two techniques.
We create albums with laminated paper or slim albums. More details regarding the details of each binding will be referred in the next section. Both techniques guarantee quality and endurance.
Digital Photo Album with laminated paper
Between two spreads we put a white sheet of paper. This technique adds more weight, high and mass. Most of the times we use this method for albums up to 80 spreads.
Digital Slim Albums
Slim albums are offered only by iconNet in Greece!
We bind the spreads back to back, with no laminated paper between them. The result is a totally stable album, more elegant due to its final shape. The main differences are the followings:
This kind of album can keep up to 30 spreads
We can use specific papers
Maximum format is 40x30cm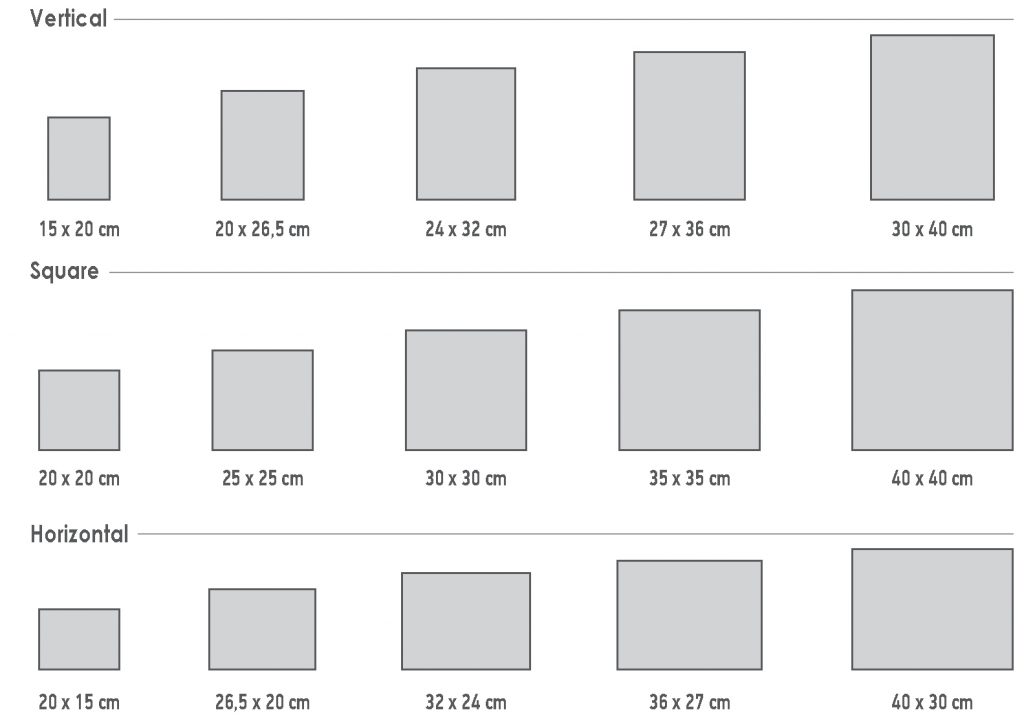 Following you can see all the offered formats. More details you will find during the session of the order, where all the available combinations are shown.
Face off
You can choose between three colors to attach the cover with the spreads. These colors are white, beige and black. This is what we call a face off. 
Printable face off in slim albums 
In slim albums we give you the choice to print names, logos or even small images. Printable patterns of your own choice or by default are available.
Semi-Transparent Printable Ricepaper
In the middle of the face off, both in digital albums with laminated paper and slim albums, we can choose to put a semi-transparent ricepaper. This ricepaper can be white, pink or blue. Logos, names and small pictures are printable.
The Cover of the Album
Covers are really important not only for a good presentation but also for the protection of the album. In iconNet you know that and we use only high quality materials and technologically updated machines. Besides that, we want elegant and unique results. During the years we succeed in importing a huge variety of special products that can be used as covers.
You can find more details in the section Design of the main menu.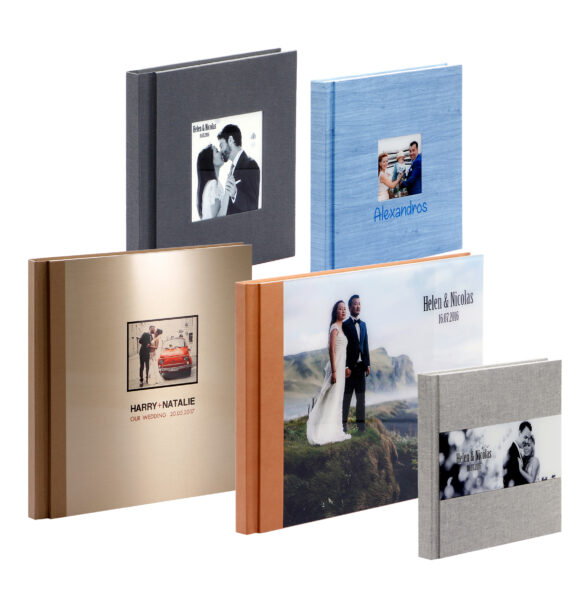 Small Albums
Every album has been designed for a certain purpose. In events like wedding or baptism, you may need more than one copy. 
An ideal present can be a small copy of the main album. Family and friends would be really happy to have a copy. A good idea would be to use a similar cover with the original album or you can choose differently for each one you want to create.
This most important is that you do not need to reload again all the spreads for the smalls albums. You need only to choose analogical sizes between the original album and the copies. For example, a 30x30cm album (square size) with 20x20cm (square size) small copies.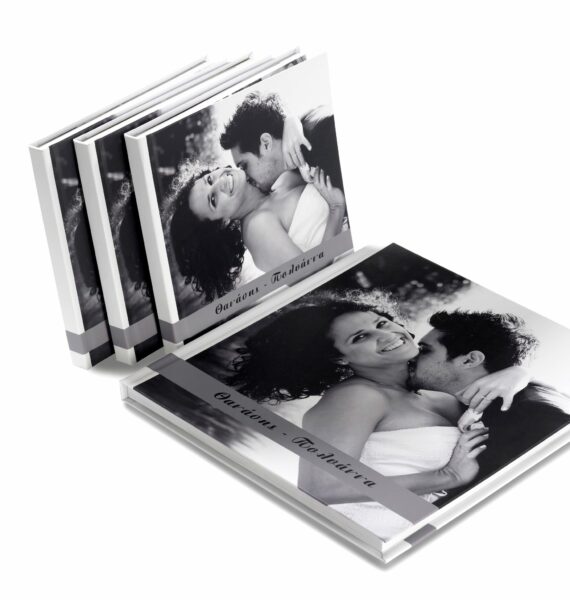 Δείτε τα
Ιδέες για το τέλειο άλμπουμ γάμου ή βάπτισης